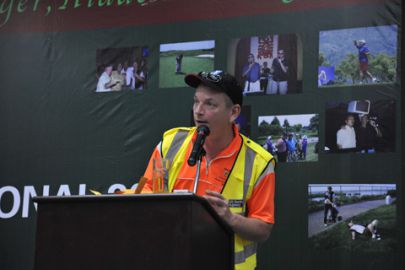 Our boy Gobbler's, Magical Saturday actually began on a magical Thursday night when his erstwhile drinking companion, MC Slim Shady, magically pulled him as a partner for the 2010 Hairy Crab weekend.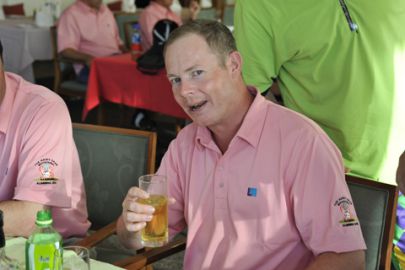 Following Friday's round, Gobbler celebrated his good fortune with an early morning dive into a waterless pool, no doubt, propelled by some other liquid....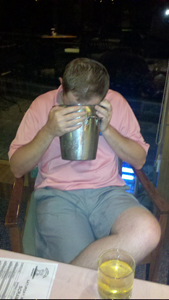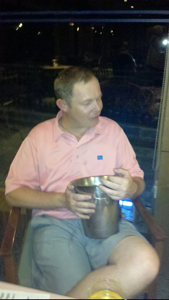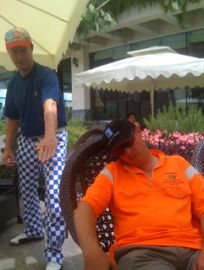 ..after which, Gobbler entered a Zen trance in preparation for Saturday's round.
....and supplied this piece of magic on the first tee.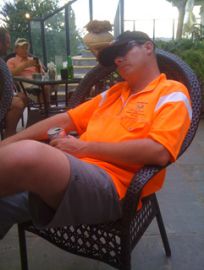 After the round, Gobbler returned to his Zen trance, becoming one with the same chair, 5 hours later.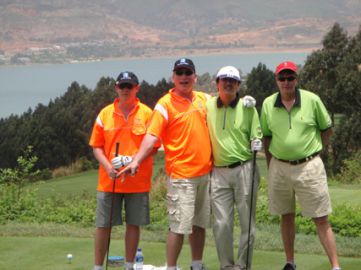 Video commentary supplied by Gobbler and his playing companions, Mullose, SL and Pin....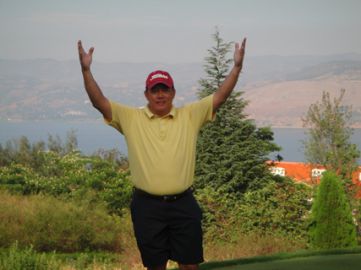 ...and many thanks to Jolly Beaver, Rookie of the Year, Gary Goh, for alertly having his camera at the ready to capture the action.