---
Hairy Crab Charities is thrilled to add Parc Center for Disabilites in St Petersburg Florida as our 2023 charity recipient.
---

We had boarded our bus returning to Shanghai following the second Hairy Crab Invitational. Our accountant, Professor Chip, announced "Guys, since Dr. D & Budweiser sprung for the beer, we've got a couple thousand bucks surplus. What do you want to do with it ?" Someone replied "Give it to Joey's hospital." Everyone agreed. Then, Speedbump offered up a trip to Whistler and Slim a phallic putter. An impromptu charity auction ensued and Hairy Crab Charities was born.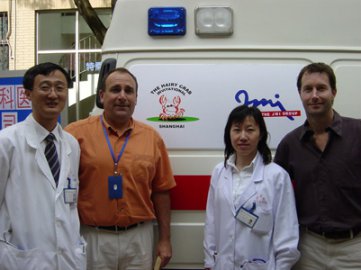 Our resident philanthropist, Joey T, had been donating to the Children's Hospital at Fudan University. He was helping their efforts to get China's first neo-natal intensive care unit off the ground. Recognizing the opportunity, Hairy Crab Charities ramped up the charity auction and added corporate sponsors to our event. Over the next several years the Hairy Crab funded equipment, training and even an ambulance with our mascot "Crabby" on the side.
Fudan doubled their capacity to handling several hundred premature newborns while improving their survival rate from 20% to 80%. We're thrilled to have played a small role in their progress. In a heart warming twist of fate, a friend of the Crab's newborn daughter survived a scare thanks to the folks at Fudan.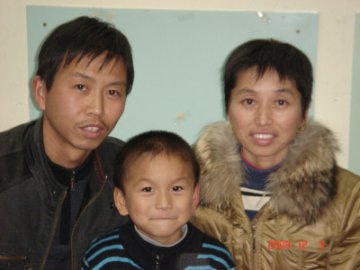 Fudan's success attracted more substantial funding helping them build a new hospital and allowing Hairy Crab Charities to refocus on other children's' charities.
Through Heart 2 Heart, we've helped pay for heart surgeries for children whose families can't afford it.
In recent years our primary focus has been One Sky, formerly Half the Sky, and their sister organization, Chunhui Children. One Sky has worked with the Chinese government to upgrade orphanages around China to provide a caring, nurturing enviornment for China's orphans. Among many things, Hairy Crab donations have helped outfit a surgical staging facility in Beijing to support OneSky's work with disabled orphans and sponsored a preschool in Luoyang.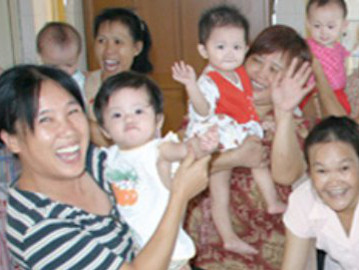 Hairy Crab Charities' efforts are manned 100% by volunteer expatriate businessmen. All money raised is passed on to our charities with no additional overhead. Click the links below to learn more about Hairy Crab Charities. To become a sponsor or contributor contact our Charity Coordinator. For more about the Hairy Crab Invitational Golf Tournament contact our Tournament Director.